This name uses Eastern Slavic naming customs; the patronymic is Uvaysovich or Mairbekovich and the family name is Abubakarov or Vakhaev.
"I just want to do good – I want to be better than I was before. I want to help defend this country [United States] from those who want to destroy it. I was naïve before, and it was so easy for them to shape me into the person they wanted me to be. They used me as a weapon to do unforgivable things. I'm here today to try to amend for my past mistakes. I just hope that this country will accept me in return."
— Zelimkhan, on why he came to the United States
Zelimkhan Mairbekovich Vakhaev

(

Chechen

:

ВахагӀеран Майрбекан Зелимхан

[1]

; Russian:

Зелимхан Майрбекович Вахаев

), born as Anzor Uvaysovich Abubakarov (Chechen: АбубакаргӀеран Увайсан Анзор; Russian:

Анзор Увайсович Абубакаров

)

is a

Chechen-American

weapons and counterterrorism analyst for the

Department of Defense

. A former

Mujahideen

for the Islamic International Peacekeeping Brigade in southern Russia, he was exploited by Islamic rebels for his mutation.

He is an

evolved human

with the

ability to generate and manipulate corrosive substances

.
Early Life
Edit
Anzor Uvaysovich Abubakarov was born on June 8, 1974, in the village of Gordala of the Chechen-Ingush ASSR, Soviet Union. His parents, both ethnic Chechens, were members of the Gordaloy (Chechen: ГӀордалой)[2] teip (clan) of the Nokhchmakhkakhoy (Chechen: Нохчмахкахой)[3] tukkhum. Born to a Qadiriyya Sufi family, Anzor's father was a craftsman and artisan by profession, while his mother was a seamstress and tailor. Anzor's parents, along with their families, had been deported to Kazakhstan under the order of Joseph Stalin in 1944. After Stalin's death, they returned to their ancestral village with permission of Premier Nikita Khrushchev in 1957.
Relationships
Edit
Zarema Ozdoeva
Edit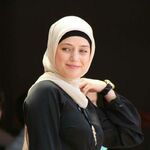 Zarema Maksharipovna "Zara" Ozdoeva (Russian: Зарема Макшариповна Оздоева) is the former wife of Zelimkhan and the mother of the former couple's only daughter, Malkha. Zarema, who is an ethnic Ingush, hailed from the Dzheyrakhsky District of southern Ingushetia and the Loamaroy (Ingush: Лоамарой) teip (clan). She married Zelimkhan when she was twenty years old (Zelimkhan was twenty-two). Zarema moved from her homeland of Ingushetia to Chechnya to be with Zelimkhan shortly after.
Malkha Vakhaeva
Edit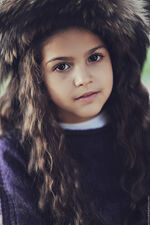 "I just hope that she [Malkha] doesn't end up a... freak like me. I just want a normal life for her – considering what she's been through already – but I know it'll be my fault if she doesn't get that."
— Zelimkhan, on Malkha
Malkhazni Zelimkhanovna "Malkha" Vakhaeva (Russian: Малхазни Зелимхановна Вахаева; Chechen: Вахаева Зелимхан-йоӀ Малхазни) is eleven-year-old daughter and only child of Zelimkhan and his estranged wife, Zarema. She was born in Grozny, Chechnya, and is half-Chechen, half-Ingush by blood. After her father revealed his evolved human abilities to Zarema, Malkha has become the centre of her parents' long custody battle after the couple's divorce. She currently resides with her mother in her apartment, but visits her father twice a month.
Bekkhan Shovkhalov
Edit
TBA
Zelimkhan is fluent in Chechen, Russian, English, and, to an extent, Arabic and Avar.

He speaks English with a strong, distinct Chechen accent.
References
Edit